Welcome to Guitar Lessons Basingstoke
Hello, welcome to Guitar Lessons Basingstoke,
In the following paragraphs you'll find my attempt to give you an insight into my personal views and ethos about teaching guitar:
I value results the highest, and this priority I believe is what sets my approach apart from that of many other teachers of the instrument from the outset. I want, most keenly to see my students make consistent progress, I want them to have confidence that they're on track to gaining proficiency and understanding in guitar playing. Because surely, that's what value for money is when buying guitar lessons after all, right?
I've discovered that structure, thoroughness and fun are by far the best means of obtaining results. The most effective way I've found to capitalise on these principles is by teaching from a curriculum I've been developing since I started teaching guitar eight years ago - it is my attempt at the most coherent, exhaustive and user-friendly communication of everything I know about music and playing the guitar, I'm quite proud of it. It touches on every smallest conceivable baby step you need to take from having never touched a guitar before to being able to do what I can do, it is quite similar to the GCSE Bitesize model. And I've approximately grouped the syllabus into the following encompassing topics:
Chords and Scales - quite like words and syntactic structures - pointless to simply memorise, you've got to actually apply them and interact with them creatively and appropriately, interact.
Essential Concepts - the theory and information you'll need in your head to get by in music; to have all the concepts labelled so that you can communicate, read and understand what other musicians are on about when they mention things like: "tritone substitution", or "the Spanish Phrygian", or "playing a minor to major 3rd grace-note bend over the dominant chord on the '& of 2' in the second bar of the middle eight."
Rhythm - the most important aspect of music, without this, everything you play will suck I'm afraid, so we need to give it some very significant attention.
Technique and Repertoire - training your muscle memory and motor skills to actually make magic happen, and of course playing and mastering some stylistically and technically diverse tunes!

You'll hear many guitar teachers proudly state that they tailor their lessons to each student. Well I don't say that, and although I will do my best to if you insist, I resist the temptation to declare this as a selling point, even though it is easy to say and pleasing to hear. I do so for the following reasons:

Any attempt I make at designing an individual program of learning for you just will not match the quality, insight and vision of a program I've been developing continuously for the last eight years, which elucidates just about everything I've learned about engaging in music in the most systematic, bite-sized, sequential segments I can conceive. And since I've run most of my students through it, I've seen where it works, where the pitfalls are likely to occur, and how to resolve them. I've made hundreds of improvements to it over those years, I continue to polish it to this day, and I know it like the back of my hand. It gets great results, and I get to see them every working day.

Any guitar goal you can name falls into one of three categories: either it can be brought within easy reach at some stage of progression through the curriculum I've designed; or the goal is so ambitious that everything I can teach you must necessarily be considered prior knowledge, and so following my curriculum should be viewed as a significant stepping stone towards it; or the goal is associated with a style of playing I have little experience in - such as flamenco, and I so ought to advise you to search for a specialist, though much of what I know could be considered relevant information, the best vehicle I have for imparting that information is (no prizes for guessing) the curriculum I've been working on for eight years.

Any guitar teacher who would offer a tailored program of learning to every student can potentially end up with 30+ curricula to envision. This is not a sustainable or effective strategy in order to gain results. It is nigh on impossible to maintain a high level of structure and thoroughness for each. Bad habits and holes in ability and understanding are likely to arise after a time simply due to an honest oversight of in the teacher, when this happens the teacher's role is transformed into that of a repairer of bad education - constantly trying to undo those bad habits and patch those holes.

By working from the guitar curriculum I've designed, you get a very clear picture of how you're progressing, what you've learned and where you're going. I provide checklists detailing each step to be taken, which will be ticked off as you advance. You can look back at these checklists any time you like to remind yourself of how far you've come, as well as for revision purposes. And when you do get stuck in a rut, which inevitably happens, you'll have a very specific grasp of what it is you're struggling with, since each successive step of progression throughout the course is so minutely gradual.

I just care about giving you value for your money, I don't want to persuade anybody into thinking they're getting what they want if they're not making a return on their investment of time and money in their guitar playing. And so, I choose the strategy that gets the best results, rather than the strategy that initially sounds most pleasing to a prospective student.

I hope this helps you in your search for guitar tuition. I thank you very much for taking the time to visit my page, please do feel free to get in touch, I'd love to speak to you.

Sean Campbell.


 
lessons
Find out what you can expect in a
guitar lesson, and see samples of
Guitar Lessons Basingstoke tuitonal material.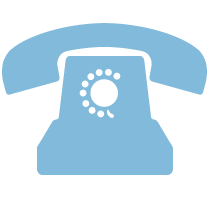 contact
Feel free to contact me any way you like.
I can help you by giving free advice or you can
book a lesson.
Guitar Lessons Basingstoke


Informed by a decade of teaching.