Welcome to Guitar Lessons Basingstoke
I'm Sean, I'm based in Brighton Hill, Basingstoke, and I want to see your passion for music rewarded by success in your guitar playing.
I love my job and I'm lucky enough to have had over a decade's experience helping people around the world achieve their guitar-playing ambitions.
Here's what I think a good guitar teacher is: a good guitar teacher will resist the temptation to cover topics in quick succession in the belief that doing so gives the student more value, it only fools the student into thinking they know more than they do, which invariably results in the student feeling overwhelmed, disenchanted or purposeless in their learning. Rather, a good guitar teacher is patient and thorough in making sure the student learns each subject properly so that they continue to improve and grow in love for music.
A good guitar teacher is a strategic thinker; able to visualise long in advance what the student needs to know in order to achieve their goals. A good guitar teacher is highly analytical; able to deconstruct a difficult task into a multitude of very simple ones. A good guitar teacher is able to communicate everything with consistent clarity so that the student never leaves a lesson confused. And finally, a good guitar teacher is fun! Because music is fun, and who can rightly represent music without that rudimentary characteristic?
This is what I strive for in my teaching, and this is what I think makes Guitar Lessons Basingstoke different.

 
lessons
Find out what you can expect in a
guitar lesson, and see samples of
Guitar Lessons Basingstoke tuitonal material.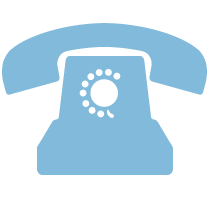 contact
I want you to feel free to contact me any way you like.
I can help you by giving free advice or you can
book a lesson.
Guitar Lessons Basingstoke


Informed by a decade of teaching.